Lisa Laulainen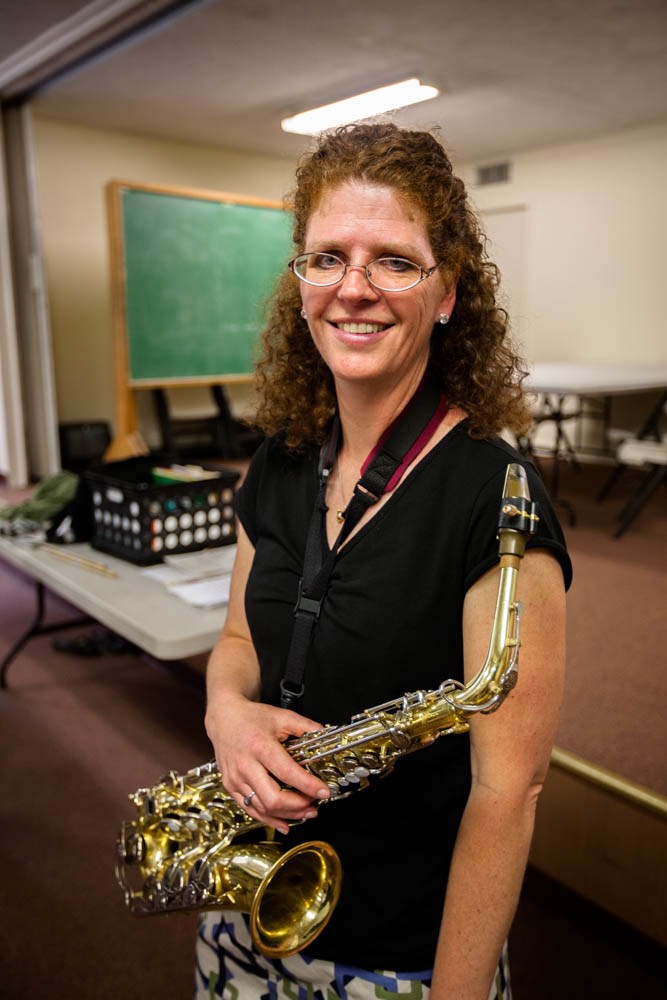 Lisa Laulainen has worked with Lilac City Homeschool Band for about 9 years. She currently teaches the Intermediate and Jazz Bands as well as facilitates our saxophone ensemble called "That Saxophone Thing."
She currently lives in a 100 year-old farmhouse in Latah with her husband, two teenaged children, one dog and a flock of chickens!
Lisa grew up in Kent, WA and was blessed with rich musical opportunities including choir, Orff Mallet Ensembles, school musicals, Steel Drum bands, and playing clarinet and saxophone in the school concert, marching, and jazz bands.
She then attended Central Washington University, graduating with a degree in Music Education. She has endorsements in general music, choir, band, and orchestra in grades K-12.
Upon graduating from college, she worked in the Kent School District as a band director and general music teacher before moving to Latah, just outside of Spokane.
Currently, she enjoys performing in her church and community. She also teaches private lessons, Homeschool Co-Op classes including General Elementary Music, Recorders, Jazz History, and high school Music Theory.
Lisa is passionate about helping students reach their musical potential and believes everyone deserves to excel in music. She strives to incorporate many different teaching methods to keep her classes exciting and relevant and seeks to pass along her love of music making to each student.
Outside of music, she enjoys just about any outdoor activity and loves to spend as much time in the woods as possible hiking, camping and driving logging roads in her Jeep. Spending time having adventures with her family tops her list of free-time activities.